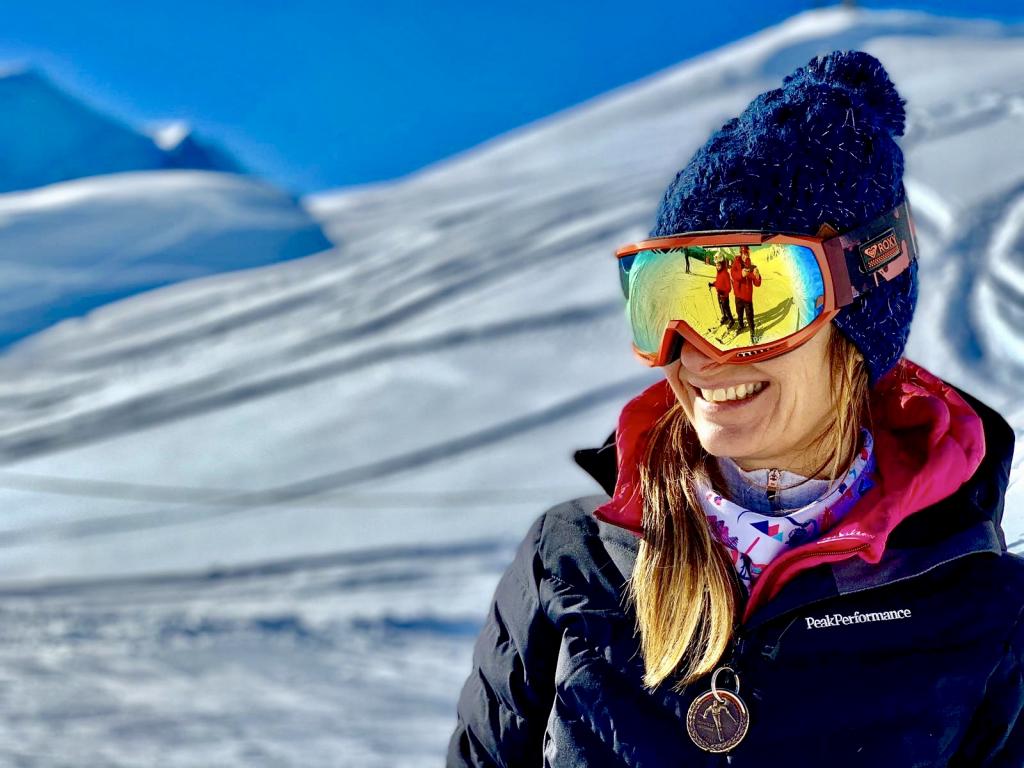 Skiing is a part of my personality.
I am originally from a ski resort in the Savoy region of France and am a fully qualified ski and snowboard instructor (French National Diploma) as well as a mental Coach and mental trainer.
In the beginning, I concentrated my career on being a high level downhill skier, then I went on to obtain a commercial diploma and due to my inclination for skiing techniques, I went on to train children to a competition level in various ski clubs in France and abroad.
The passion for skiing enhanced my love for the mountains and my experiences in other outdoor sports enabled me to acquire a good physical and mental condition.
My formation courses at the Ski and Alpinism National School along with my own personal training gave me good sound knowledge of the security measures needed when in the mountains.
I love to hike, run, ride bicycle, climb into the mountains, ski and ski touring and simply be into the nature and into the mountains by any weather conditions.
As I am also a Mental Trainer, I offer an approch of how to learn to ski based on mutual trust and communication, my varied methods will quickly give you confidence in yourself along with your rapid progress and teach you how to take a break in your daily life routine ;-)
I'm delighted to ski with you on the ski area of Chamonix, Megève (Espace Evasion) Courmayeur, Verbier and Val d'Isère or on the 3 Valleys for example.
Patient, dynamics with a positive attitude and always to listen to you, I adapt myself to all your needs to share these magical moments that skiing and other mountain sports offer to us.
Looking forward to meet you.
Christelle
Working Method
Personalised exercises to practise your technique with precision.
Mental preparation to allow you to cope with your emotions and to enhance your pleasure gained from the sport.
The choice of slopes adapted to your technical capacities and your progress.
Awareness of your daily form, your morale and your needs as well as your aims.
The revelation of the natural surroundings and the exceptional countryside.
Conviviality and joint participation.
The benefits of your private ski lesson
My ski instructor is also a professional mental coach who enables me to master my technical and mental objectives.
I rapidly gain confidence in myself and my capacity to succeed with the help of specific exercises.
My progress is fast because I ask all the necessary questions which help me to understand the correct technical movement in a relaxed ambience.
During each lesson, I achieve more and more and in my own time.
Optimum safety.
I choose my schedule while letting myself be guided by my ski instructor.