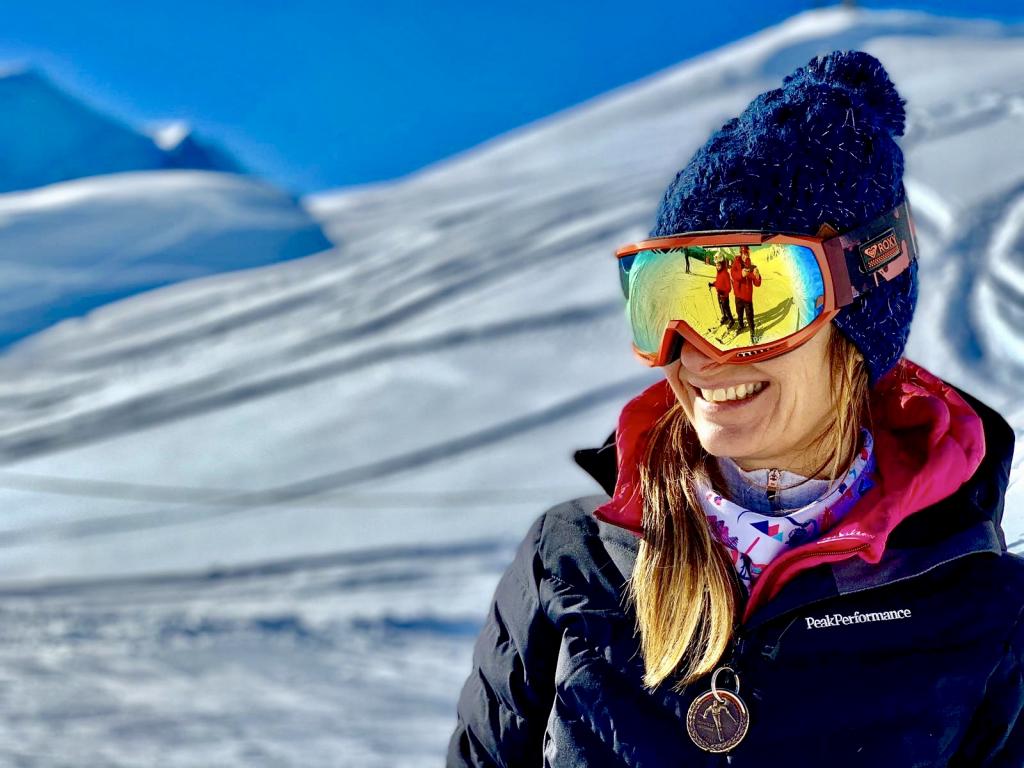 In everything I offer, I believe in the possibility of each person to feel free. I believe in a different way of transmitting the technique of skiing and of sharing various winter activites.

My way of believing that everyone can feel free is to offer custom formulas experiences that develop self-knowledge and self-confidence, a caring and supportive athmosphere in a magical natural environment where everyone will live their personal adventure in complete safety.

And its happen that I offer some amazing activites to take a break from your life !

Do you want to try ?

Sportingly !

Christelle
Working method
Personalised exercises to practise your technique with precision.
Mental preparation to allow you to cope with your emotions and to enhance your pleasure gained from the sport.
A choice of the ski slopes adapted to your technical capacities and your progression.
Awareness of your daily form, your morale and your needs as well as your aims.
The revelation of the natural surroundings and the exceptional countryside.
Conviviality, joint participation, kindness.
Flexible hours
Which benefits of a private ski lesson alone or in a small group ?
My ski instructor is also a professional mental coach who enables me to master my technical and mental objectives.
I rapidly gain confidence in myself and my capacity to succeed with the help of specific exercises and a professional coach.
My progress is fast because I dare to ask all the necessary questions which help me to understand the correct technical movement.
During each lesson, I achieve more and more and in my own time with no loosing time. I ski a lot more because I don't wait for anybody. My coach is 100% focus on me.
I'm relax. I can choose my own times to have a rest and lunch while letting myself be guided by my ski instructor.
I can discover different snow activites as snowboard, ski touring, snowshoe
I have a very special relationship with my ski instructor.
It is possible to share the cost and the benefit of my ski lesson with friends or with my family. If I ski with one or two others my motivation increase.
I benefit from ongoing support, mentoring, technical training, food, well being, training.
Free transportation with a private car.